Communicate purposefully and inclusively
Say goodbye to costly training and expert checks. With Textmetrics, your team can write with confidence and consistency while keeping all guidelines and knowledge in one place. Experience high-quality writing across your team with the ultimate content solution!
Consistency is key
Textmetrics makes it easy to write and generate high-quality texts with consistent branding and tone of voice. By customizing the software to your brand rules, everyone in your company can create first time right texts that represent your company.
Achieve the impossible
It is humanly impossible to write without bias. It is normal for the choice of words and sentence phrasing to be influenced by the writer's experiences. However, Textmetrics can help you achieve the seemingly impossible by analyzing your texts and providing suggestions that eliminate bias within seconds.
Invest in your writing
Paying third party experts to train your staff on a writing policy can be tricky, it becomes expensive quickly, it can prove itself near useless without proper upkeep, and if the trainings contain wrong information, you move yourself further from your goal. Textmetrics eliminates all of these threats and allows you to make an investment in your writing without worries.
Become the experts
Using Textmetrics can turn your employees into writing experts. With its customized software, Textmetrics provides real-time feedback on every piece of text they write, helping them to avoid common writing mistakes and improve their skills. Textmetrics' advanced algorithms analyze texts while providing suggestions for improvements that will elevate the quality of writing to a professional level. By using Textmetrics, your employees will become more confident in their writing abilities and produce high-quality, error-free content that reflects positively on your brand.
The wait is over
By using Textmetrics, the need for external experts disappears. The customized software provides your employees with constant, real-time feedback, enabling them to learn every time they write, no matter the time or place.
Customized software for a cohesive brand identity
Your own tone of voice
Creating content in your tone of voice matters, as it helps you connect with your audience.
Your own SEO policy and guidelines
Having an effective SEO policy and guidelines is crucial for making your content discoverable.
Your own branding
Strong branding and employer branding are key to building trust and attracting talent. With Textmetrics you are sure all these elements work together to help you achieve your goals.
Available in 12 languages
Software is available in many languages
Textmetrics got you covered, no matter what language you speak! You can choose from French, Dutch, German, or English for the interface.
Translate into any language
If you want to reach those who speak a different language, Textmetrics' got translation services for all! It's all about making things easy and accessible for everyone. – no language barriers here!
Available for many writing systems such as:
For every CRM / ATS / CMS system
Textmetrics partnered up with all kinds of plugins, ATS and CMS systems to make sure you can use the software in your current writing system. Do you use a custom made system? or is your system not on the list? We are more than happy to help you with this.
Translate
All your texts can be translated in the preferred language, before or after optimizing your content.
A SIMPLE SOLUTION TO A DIFFICULT TASK
We partnered with different companies who offer trainings and workshops in combination with our onboarding to give you all the right input, for the highest quality of all your communication.
Just reach out to us and we'll be more than happy to discuss your specific needs and wishes!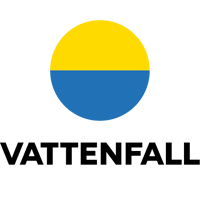 "Because you can always check your content with Textmetrics, you can immediately see the results you have achieved. That gives you a kick!"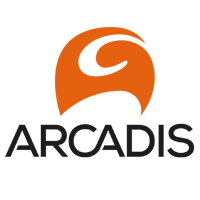 "Textmetrics coaches all our recruiters with augmented writing, making sure they meet inclusion and diversity standards necessary to reach our goals."

"We put communication quality at the center of our strategy and decided to write all our job ads in Textmetrics. We substantially increased online success!"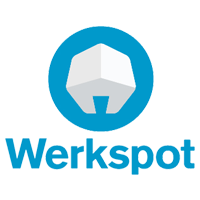 "All metrics increased when we started working with Textmetrics."
Wondering what Textmetrics can do for you?
Your privacy is important to us
Happy to meet you at our next event