The Textmetrics solution enables organizations to create target group specific and corporate wide consistent content by using augmented assisted writing based on scientifically proven algorithms.
Textmetrics has scientifically proven algorithms that support content creators and content managers to create content that is always "first time right" for the specific channel and target group. This way the content is always first time right in terms of the customer journeys, compliance and other company standards.
This add-in works in Word 2013 Service Pack 1 or later, Word 2016 for Mac, Word 2016 or later and Word Online.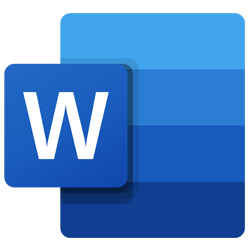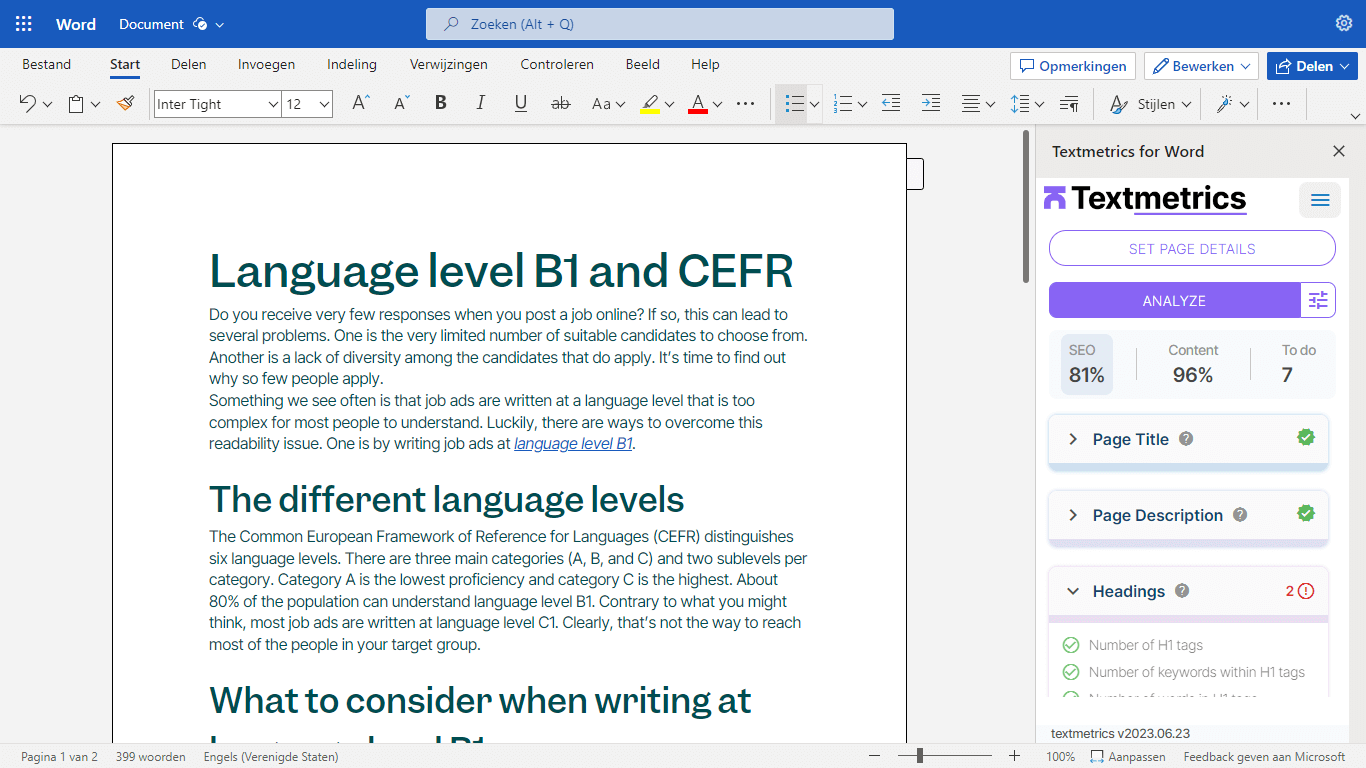 REALTIME OPTIMIZATION SUGGESTIONS
The Textmetrics plugin integrates with Word. While writing your content, you will see realtime suggestions on how to improve your content. The suggestions will show directly alongside the editor, so they are clearly visible and easy to follow.
KEYWORD ANALYSIS & RESEARCH
Textmetrics will help you find the best keywords for your content. Fill in your keyword to have it analyzed on volume and competition in realtime and also get suggestions on other keywords you could use.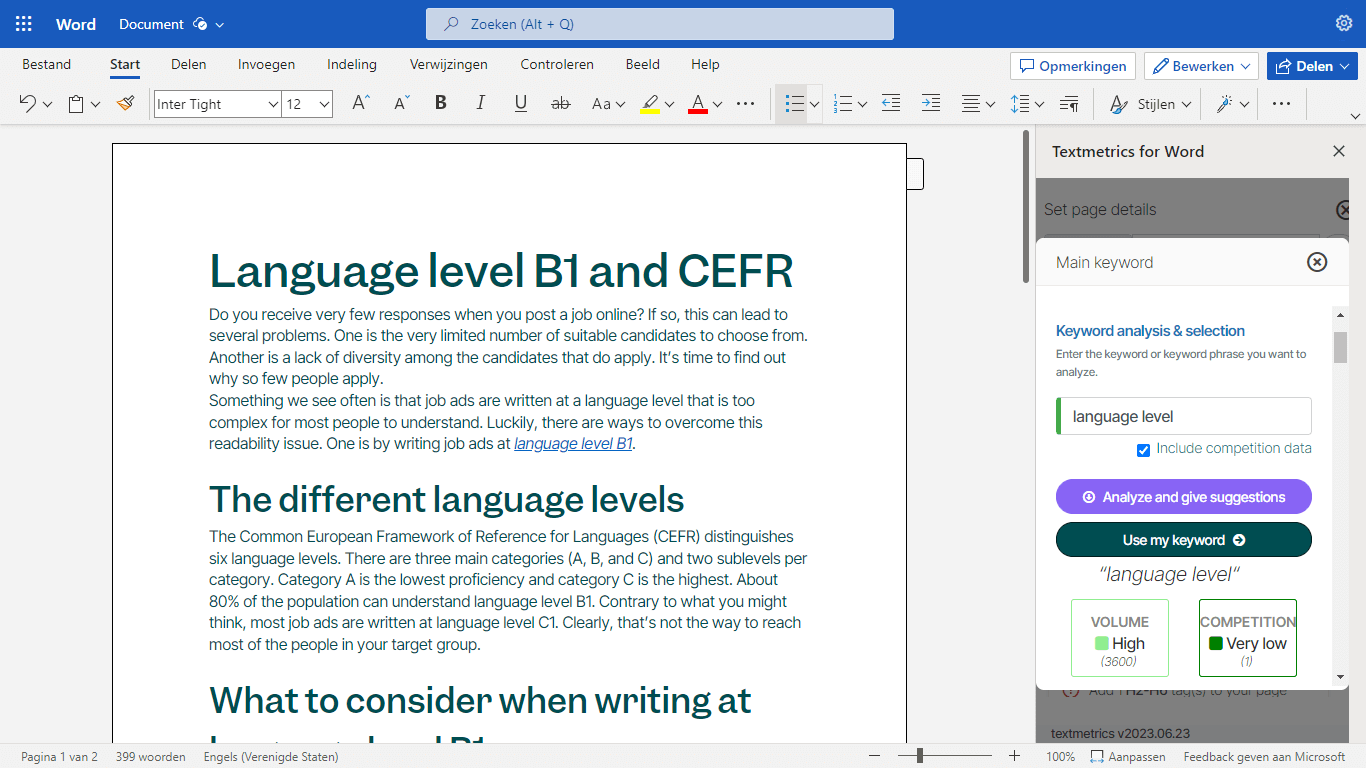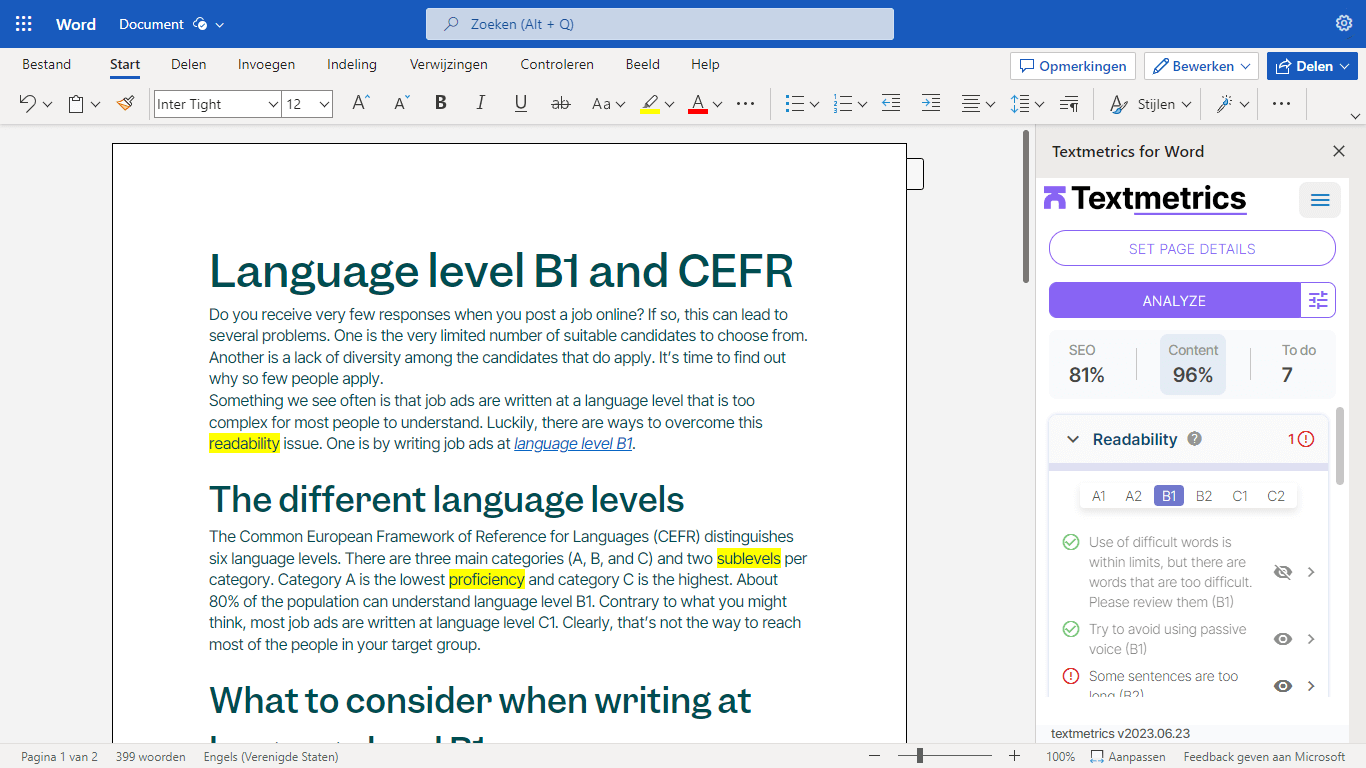 MAKE CONTENT QUALITY A PRIORITY
Give your visitors a great reading experience and improve on-page time by ensuring that your content is accessible and easy to read for your intended target audience. Run our automatic checks for word difficulty, jargon and gender inclination.
Installation & Usage
To install Textmetrics for Word, follow these steps:
Open Word (This add-in works in Word 2013 Service Pack 1 or later, Word 2016 for Mac, Word 2016 or later and Word Online)
Select 'add-ins' and 'store'
Search for 'Textmetrics' and select 'Textmetrics add-in for Word'. Follow the instructions to install the plugin